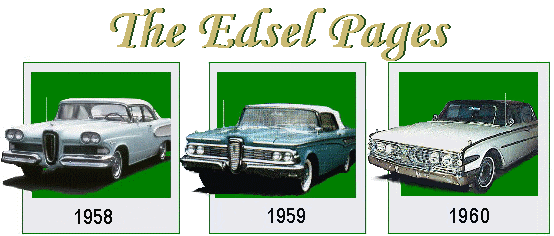 EDSELS IN PRODUCTION
---
Spotlight on rare Edsel assembly photos.
If you have a photo that you'd like to share, please contact admin@edsel.com!
All photos will be returned, if requested.
---
Somerville, Massachusetts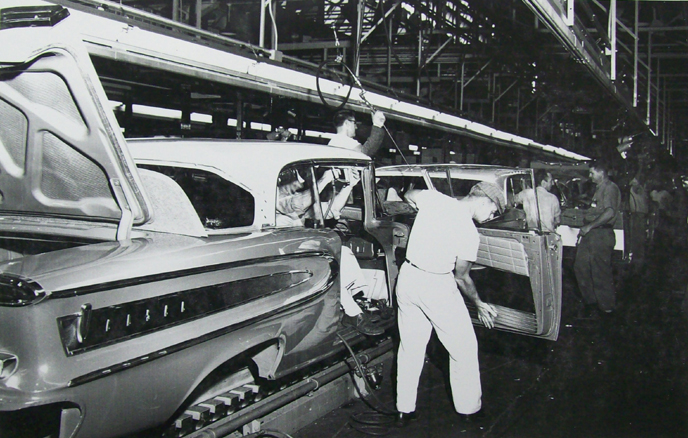 A 1958 Edsel Citation 2-door hardtop gets the door panels snapped in by one worker, while another takes care of the installation of interior components. This photo was taken at the Somerville, Massachusetts Ford Assembly Plant in late 1957.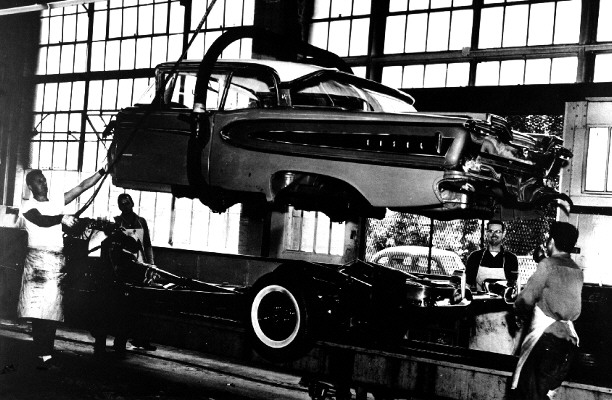 Another tri-color Citation body is lowered onto the chassis, with whitewall tires and the standard E-475 engine and Teletouch transmission visible.

The photo reveals part of the assembly sequence. The body shell is complete from the firewall back, including doors, trim, trunk and taillight assemblies. The bumper is already mounted to the frame. The fuel tank is attached to the body. And holes for the rocker panel moldings are already drilled, in anticipation of the next steps in the assembly process. Photo courtesy of Peter D. LaChapelle.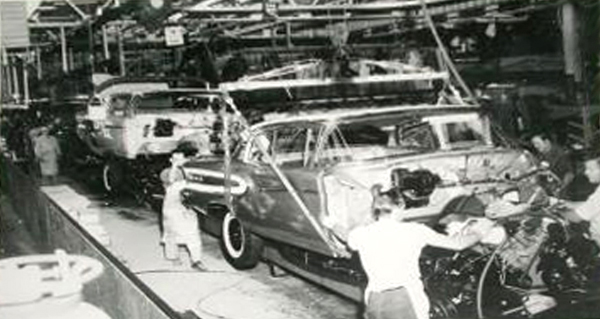 Here's a different angle of the same production line.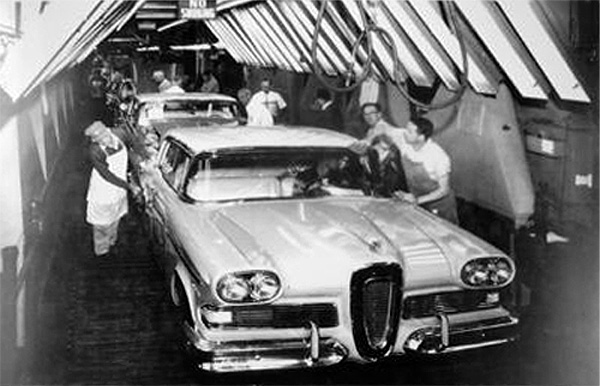 Edsels passing through a final inspection point.
---
Louisville, Kentucky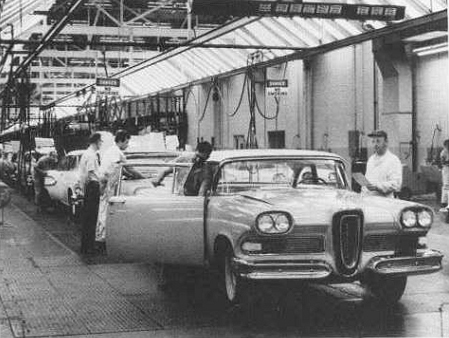 More than 2/3 of all Edsels were assembled at the Louisville plant, which is still in operation by Ford Motor Company today. For the 1958 model year, the plant assembled some 33,000 small-series Edsels like the Rangers seen here.
November 19, 1959: End of the line.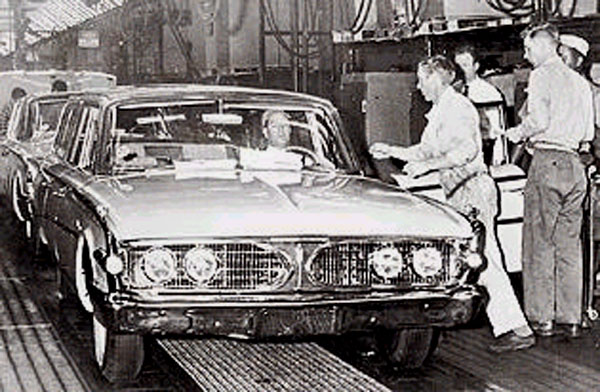 Next in line behind this 1960 Villager is a 1960 Ford Galaxie, demonstrating one of the problems with the consistancy of Edsel quality. Edsels and Fords were built on the same lines all three model years, and many times the differences would confuse and frustrate assembly workers. In some cases, Ford parts were applied to Edsels, either through mistake or part availability.

This Villager was the last Edsel ever assembled. Like all 1960 Edsels, it was produced in Louisville.

Photo courtesy of C Gayle Warnock's "The Edsel Affair"
---